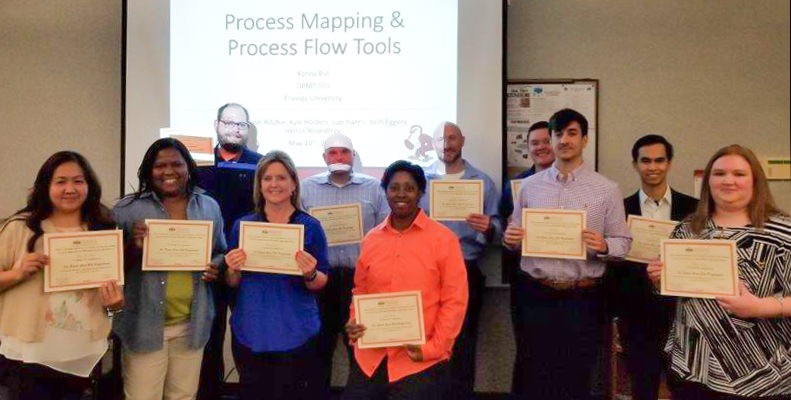 Professional education at Friends is growing and includes professional development courses and workshops.
International Management Graduate Certificates
The Cross-cultural Communication and Negotiations graduate certificate provides you with the knowledge and skills needed to compete in a changing international business environment. You will develop strategies to capitalize on business opportunities around the world and will gain understanding of the importance of strengthening an organization's competitive advantage in a global market.
Learn more about International Management Graduate Certificates here.
Six Sigma
Set yourself apart from the competition with a certificate in Six Sigma Green Belt from Friends University. Through this certification course you will learn how to make leading-edge improvements and implement greater results that directly impact your organization's bottom line. You will acquire skills in being able to identify errors/defects and how to eliminate them using DMAIC (Define, Measure, Analyze, Improve and Control), a problem-solving framework for improving process. This certification course will also prepare you to seek an additional Green Belt certification through the Council of Six Sigma Certification.
Learn more about Six Sigma here.