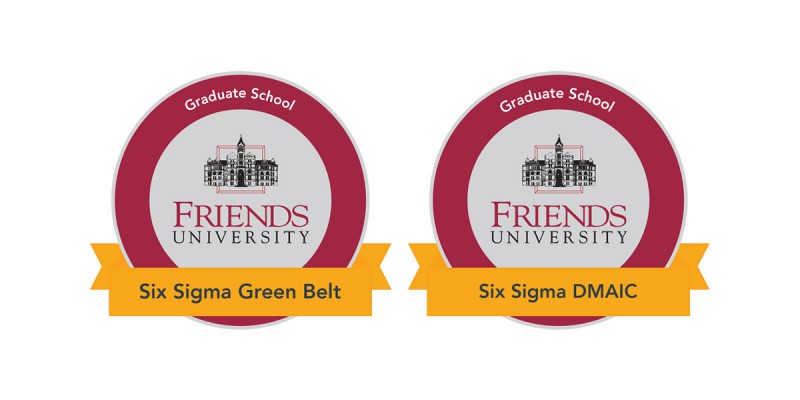 Six Sigma
Set yourself apart from the competition with a certificate in Six Sigma Green Belt from Friends University. Through this certification course you will learn how to make leading-edge improvements and implement greater results that directly impact your organization's bottom line. You will acquire skills in being able to identify errors/defects and how to eliminate them using DMAIC (Define, Measure, Analyze, Improve and Control), a problem-solving framework for improving process. Along with your Six Sigma certificate you will also be able to showcase your expertise with digital badges you can proudly display on your LinkedIn account and in your email signature. Finally, this certification course will also prepare you to seek an additional Green Belt certification through the Council of Six Sigma Certification.
Learn more about Six Sigma here.
Coding Boot Camps
Learn C++ and C# coding in two intensive workshop sessions. Programmers and developers need to learn the basics of these universal programming languages. Whether you are just starting out in coding or are a professional looking to update your skill set, these boot camps can provide the learning and application you need. In addition, each coding boot camp comes with the opportunity to earn six digital badges of skill attainment.
Learn more about Friends University's Coding Boot Camps.