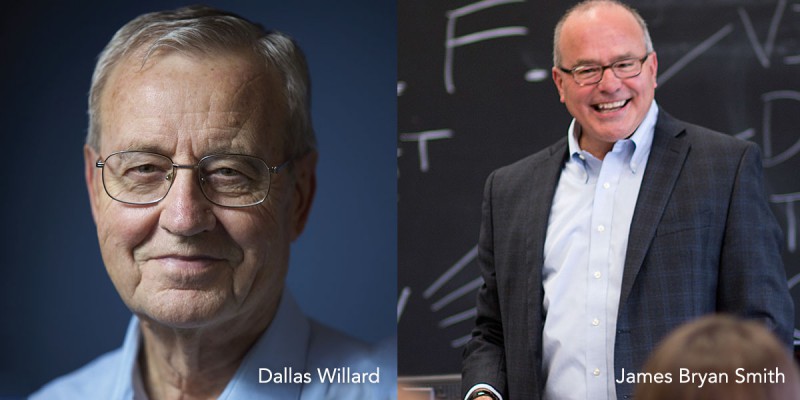 Friends University is proud to announce the Dallas Willard Chair in Christian Spiritual Formation
Friends University, a Christian University of Quaker heritage, is excited to announce this new chair that will provide excellence and continuity in the education and training of Christian Spiritual Formation. The endowed chair is named in recognition of the significant role Dallas Willard and his teachings played in the development of the Apprentice Institute and the Christian Spiritual Formation programs at Friends University.
The first person named to hold the Willard Chair is Dr. James Bryan Smith, nationally recognized author and speaker, Associate Professor of Spiritual Formation at Friends University and Executive Director of the Apprentice Institute.
Friends University Offers
Undergraduate second major in Christian Spiritual Formation
The Christian Spiritual Formation (CSF) program is designed as a second major or certificate for those wanting to learn how a heart and soul shaped by the Christian faith can greatly enhance their chosen career path.
Master of Arts in Christian Spiritual Formation and Leadership
A hybrid online/residency degree founded on the teachings of Dallas Willard designed for developing a framework for Christian spiritual formation, while building a stronger theological foundation.
Apprentice Experience at Friends University
A unique combination of lectures, soul-training exercises and group processing intended for anyone who wants to go deeper in their understanding of Christian spiritual formation. For more information visit apprenticeinstitute.org.