Have you ever felt anxious about your future and desired clarity on God's calling for your life?
Do you want to take the next step in your faith, but you're unsure of what that is?
Do you wish you had more friends that helped you walk closer with Jesus? 
If your answer is "yes" to any of these questions, then we hope you consider joining us at the first-ever Friends Youth Institute!
The first Friends Youth Institute (FYI) will take place at Friends University this summer from May 28 – June 1, 2024. FYI is a chance for the class of 2025 and 2026 to come to Friends for a time to slow down, learn about faith, and practice the presence of God.  For five days and four nights, students will learn in the classroom, in small groups, and with their peers about how faith can shape all aspects of your life. We intend for this gathering to be a place where youth can encounter God through teaching, spiritual practices, and holy conversations that will help deepen their life with God. Our aim is to help students discern their calling within a community of scholars, teachers, and like-minded peers that will create enduring spiritual friendships.
Who is it for?
Students entering their junior or senior year of high school, or incoming freshman students to Friends University
Students who have questions about their faith and are ready to go deeper
Eager learners who want to experience what living out a Christian faith could mean for their lives
The member of your youth group or church who is engaged, excited, and wants to start thinking about their future
Christians from all denominations are welcome.
What to expect –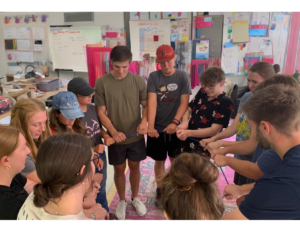 Exposure to a variety of spiritual practices will equip students to deepen their faith.
Intentional time in the Bible, community, practicing silence, and class time.
Small groups led by college student leaders that will listen and care.
Trained faculty and staff who want to hear and explore questions about faith and its everyday application
FUN!
Click for a preview of the schedule!


A Sample Day
8:30 AM – Breakfast
9:15 AM – Morning Devotional + Prayer
9:30 AM – Large Group Session
10:30 AM – Break
10:45 AM – Large Group Session
11:30 AM – Elective (2-3 Topics from Faculty/Community Members)
12:30 PM – Lunch
1:30 PM – Sabbath Rest + Free Time
2:30 PM- Introduce Spiritual Practice
3:00 PM – Time for Spiritual Practice
4:00 PM – Sabbath Rest + Free Time
5:30 PM – Small Group Reflection
6:30 PM – Dinner
7:30 PM – Large Group Session
8:15 PM – Worship
9:45 PM – Snack
10:00 PM – Game/Activity/Free Time
12:00 AM – Lights Out
What's next?
For students to be accepted into FYI, they must complete an application found at the link below.
If there's a student or peer you have in mind who would LOVE this opportunity, we have an option for you to endorse a student instead. With your endorsement, we will follow up and contact the student to help them take the next step.
We ask that the $500 cost for participation be split between the student, their church, and other fundraising methods. Your support will not only make this experience possible for you but also for others, enabling us to provide top-notch resources, expert guidance, and unforgettable memories. Your contribution plays a crucial role in shaping the future for all participants Your transformative summer adventure awaits!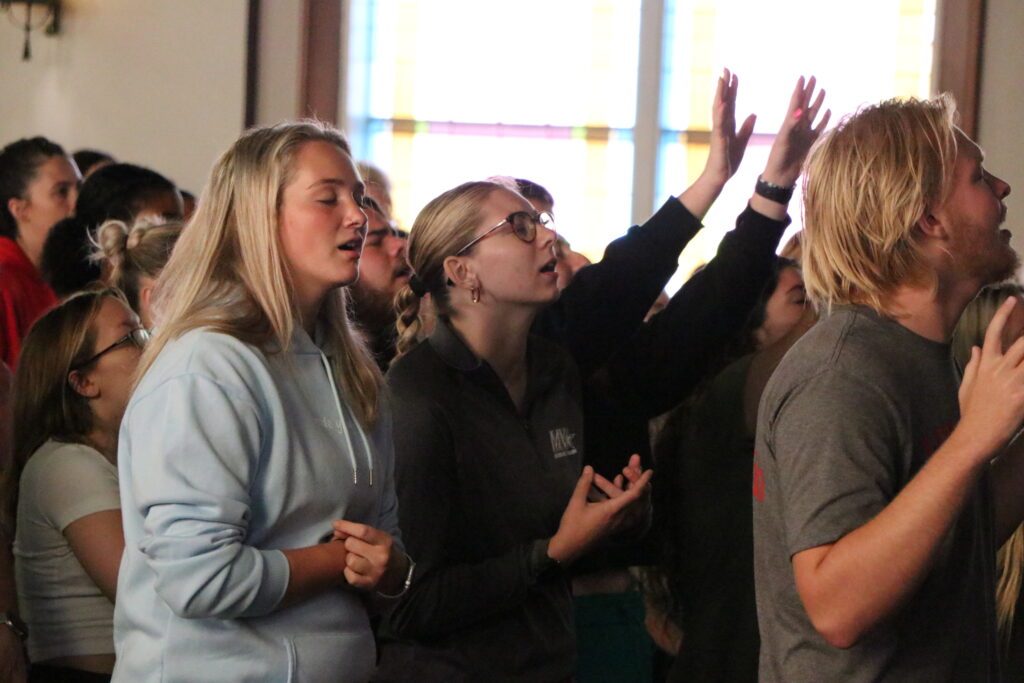 Connect with Us
Stay connected with us for the latest updates, news, and exclusive content! 🌟
📲 Follow Us on Social Media: Join our online community and be the first to know about upcoming events, inspiring stories, and valuable resources. Follow us on Facebook, Instagram, and TikTok, and stay engaged with like-minded individuals who share your interests and passions. Let's journey together! 🤝
💌 Sign Up for Our Mailing List: Be in the know by subscribing to our mailing list. Receive newsletters filled with exciting updates and exclusive offers delivered directly to your inbox. Don't miss out on the opportunity to stay informed and connected with us. Sign up today! 📩
Your support and involvement mean the world to us, and we can't wait to have you as part of our community. Thank you for joining us on this exciting journey.
Our Team
Hope Smith-Morris | Recruitment & Operations Team
Bronwyn Redus | Student Leadership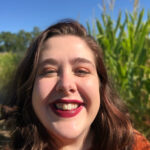 Rachel Harvey | Student Leadership