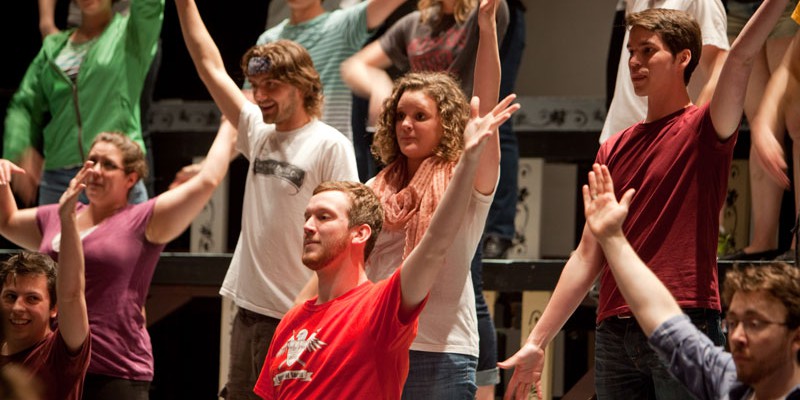 Homecoming/Future Falcon Visit Day | Friday with Friends | Fine Arts Showcase | Junior Day
Homecoming/Future Falcon Visit Day
Saturday, Oct. 6, 2018
12:15 pm check in for Future Falcon Visit Day
Davis Administration Building
Experience Homecoming like a Friends Falcon! Join us for Future Falcon Visit Day and enjoy a morning filled with exciting homecoming events while learning more about Friends University.
During your Future Falcon Visit Day, you can:
Join Homecoming events.
Tailgate and eat lunch before our home football game – all free for you and your immediate family!
Receive free football tickets.
Tour our beautiful campus.
Talk with the Admission team about scholarships and the college search process.
If you are visiting for Football Recruitment Day, please RSVP via the Football Recruitment Day form and plan to check in at 11:15 a.m.
RSVP by using the form below or by calling the office of admissions at 316-295-5103.
---
Friday with Friends
Friday, Nov. 30, 2018
9:00 a.m.
Davis Administration Building
High school students, don't miss our last fall visit day! Friday with Friends is your chance to visit Friends University and learn about the academic area you want study, scholarships and the admissions process. You could even win a $500 Friends bookstore gift card just by joining us!
What else can you expect? You will get to:
Sit in on a class or visit with a professor.
Tour our beautiful campus.
Enjoy lunch – on us!
Get your free t-shirt.
Athletes can meet with coaches.
Fine arts students will have the opportunity to audition for scholarships.*
You even have the option to stay Thursday night in our residence hall with a current student at no cost. (Whoops! All rooms are currently taken but please come on Friday anyway!))
Parents and guests are invited to join you.
*Students interested in attending the band rehearsal should check in at 7:45 a.m. in Riney Fine Arts Center.
RSVP by using the form below or by calling the office of admissions at 316-295-5103.
---
Fine Arts Showcase
High school seniors and transfer students are invited to audition for scholarships, have your art portfolio reviewed, attend classes, observe rehearsals and talk with current students and faculty. Students are encouraged to bring their high school transcript and ACT/SAT scores and will have an opportunity to apply for admission to Friends University.
The Fine Arts Showcase program is offered on the following dates:
October 19, 2018
November 30, 2018
January 25, 2019
March 22, 2019
RSVP by using the form below or by calling the office of admissions at 316-295-5103.
---
Junior Day
Calling all high school juniors! With only your senior year left to go before you head to college, you'll want to take full advantage of this college visit opportunity.
At Friends University, Junior Day is one of the most popular visit days, and for good reason. Designed primarily for high school juniors, this program will help you start or continue your college search in a fun way. During your day, you can:
Tour the beautiful Friends University campus
Sit in on a panel of current Friends University students and ask them the burning questions that are on your mind
Parents in attendance will hear from a panel of faculty members
Eat lunch on the lawn and participate in outdoor games with current Friends students
Meet other high school juniors and have fun!
Junior Day takes place May 6, 2019, and check-in begins at 8:45 a.m. The event officially ends after lunch, but you may want to stick around to listen to our jazz groups perform, continue to have friendly competition with games on the lawn, or participate in other activities with current students.
RSVP by using the form below or by calling the office of admissions at 316-295-5103.
---