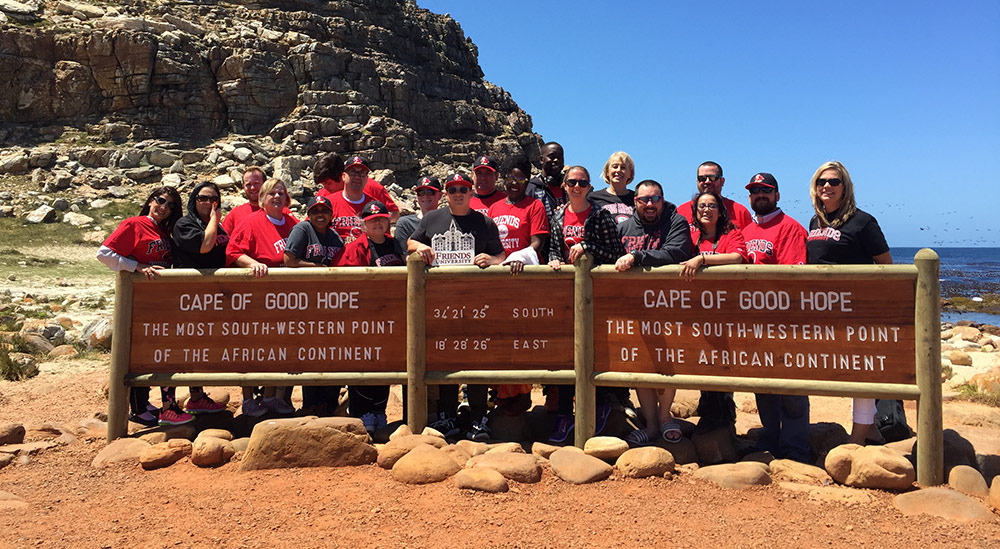 Pictured: Global MBA students at Cape of Good Hope during 2016's Global Business Experience trip to South Africa.
The business residency abroad is included in the MGMT 691 Capstone. The Global MBA degree incorporates Friends University's core Christian values of respect and equality and develops the students' expertise in international business practices required for successful performance in domestic companies. The capstone enhances interdependence of companies around the world as a major success factor for local business. Listening to executive presentations, participating in round-table discussions and learning about the competitive advantage of companies in the countries of destination contributes to the students' competitiveness in the domestic business market. The capstone is taught by the graduate school faculty and adds value to the business portfolio students develop while pursuing the Global MBA degree. For more information please contact kneeland_brown@friends.edu.
Previous Trips
Click on each to view photos from each business residency abroad trip.